Innovation Lab
Collaboration is
accelerating growth
Imagine this...
Imagine this…
You're an entrepreneur building a home battery. How convenient would it be to have the technician and designer literally on your doorstep? As well as a next-door neighbor who could immediately help you bring it to market? And a neighbor across the street who knows everything about the rules that apply and the funding opportunities that are available?
x
The Connectr Innovation Lab at the Kleefse Waard Industrial Park (IPKW) will be an attractive spot where all the players in the energy cluster come together to collaborate and accelerate each other's growth. The Connectr Core Organization and part of the Shared Facilities will also be concentrated at this location. All parties will be able to contribute and gain knowledge and expertise.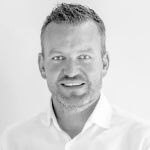 Would you like to visit the Innovation Lab, rent a space or workplace, or organize an event?
Please contact Marc Hiddink
Locatie
The Connectr Innovation Lab will be located in the prize-winning, most sustainable business park in the Netherlands: Kleefse Waard Industrial Park in Arnhem. This beautiful industrial property dates to 1941 and was once a production site for rayon fibers. The physical location includes shared research and development facilities, a hybrid learning environment, testing grounds, and meeting and event spaces.

Downloads
Deelnemende partijen
IPKW is already home to various regional leaders in the energy industry, including: